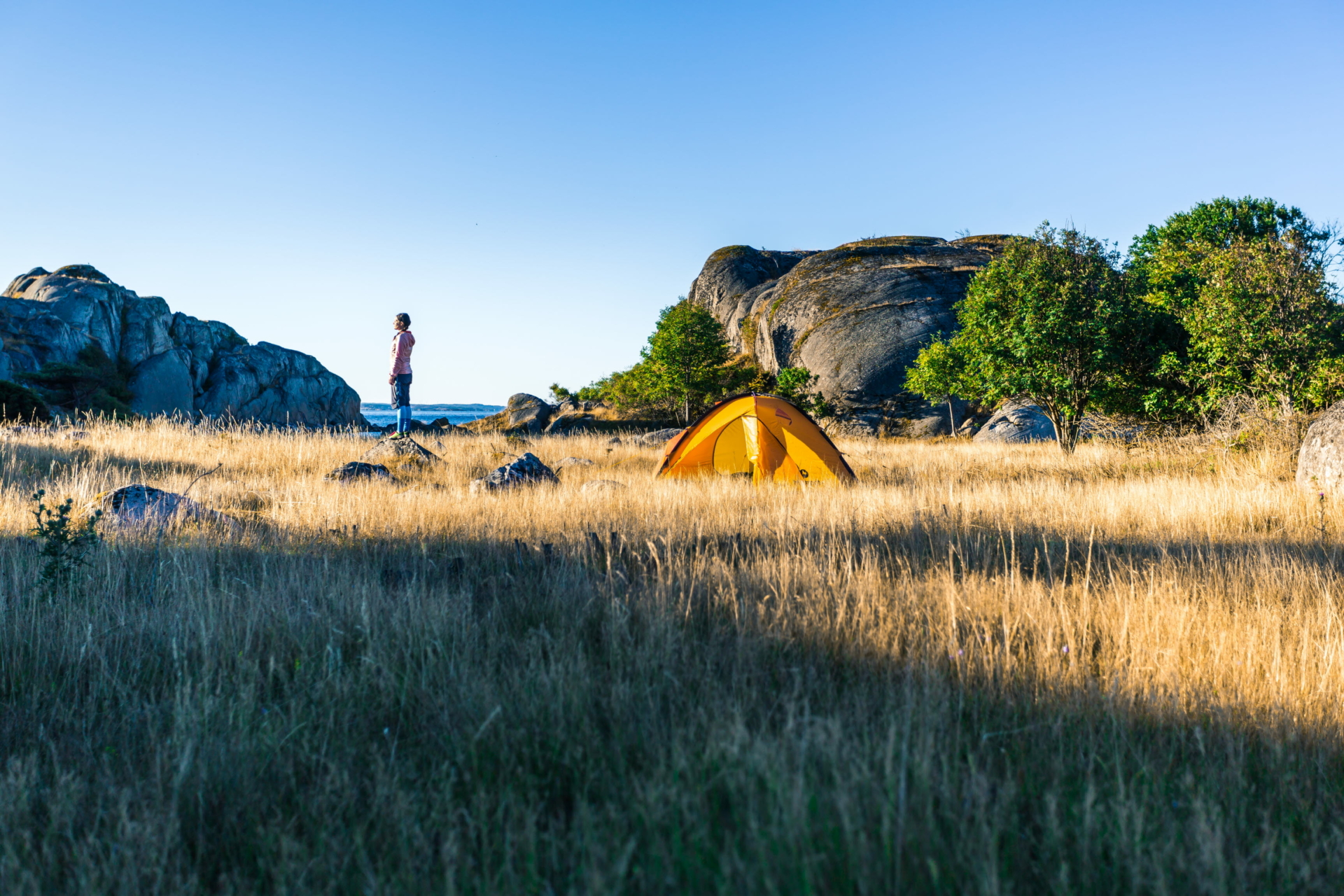 Together for a sustainable outdoor life in the archipelago
Welcome to a sustainable experience in the Paddlers' Paradise of West Sweden
The district of Bohuslän, West Sweden stretches out between Gothenburg and the Norwegian border. Here you meet a wild landscape with over 8,000 islands, where the colour of granite shifts from pink to black; a salt drenched coastline that offers protected conditions between islands and skerries as well as more exposed areas of open water. The colours of the sea, the light in the sky and the coastal landscape's population continuously changes with the seasons. The migratory birds arrive in the spring, the seals relocate further out to sea in the summer and occasional visitors such as porpoises, dolphins and whales may been seen. Bohuslän has been listed in the top 10 of the world's last wilderness areas by international news agency CNN. The archipelago of Bohuslän, Paddlers' Paradise of West Sweden, invites you to come visit a fragile environment of outstanding natural beauty.
The non-profit organisation (NGO) Hållbar Skärgård i.e Sustainable Archipelago, wants to make it easy and enjoyable to visit the archipelago of West Sweden all year round. From September to June, you have a great chance of enjoying an island to yourself. During summer and high season weeks, the archipelago is a popular destination for many visitors and we all must be able to co-exist. An increased number of visitors will also impact the sensitive environment for a short and concentrated period. This is why we started the Hållbar Skärgård leader project, which evolved into the NGO Hållbar Skärgård, where we work to create sustainable imprints in harmony with nature and the local community. We aim to nurture and preserve the unique environment and its ecosystems throughout the whole area. Examples of how we are achieving this are; building solar powered outdoor toilets in the archipelago, promoting access to the many coastal ports and villages by water and sharing knowledge about the Swedish right of public access and well-being rules, amongst other things. All to help you as visitor and create a sustainable experience – together!
Warmly welcome to support our work and disseminate information about the association and the information you will find on this site.